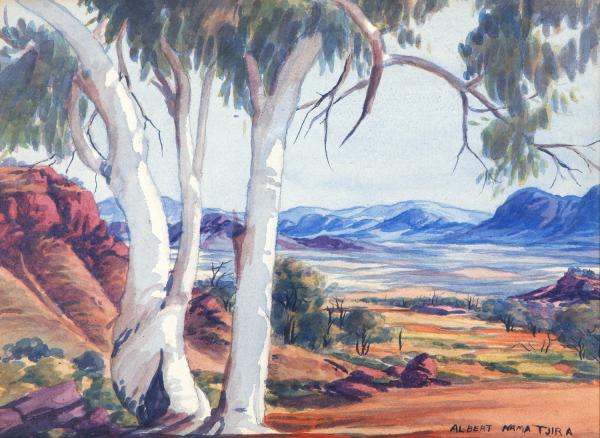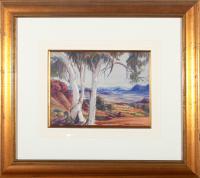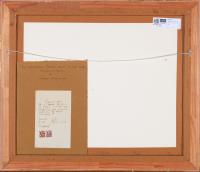 27. ALBERT NAMATJIRA
(1902-1959)
MACDONNELL RANGES NEAR 10 MILE BORE, CENTRAL AUSTRALIA
Signed lower right
Watercolour
24.5 x 34cm
Estimate: $30,000/38,000
Albert Namatjira occupies a unique and revered position in the annals of Australian art. Not only is he widely regarded as the best-known Australian artist, but he also stands as a trailblazer in the realm of contemporary Indigenous Australian art. ... His profound influence extended to the community at the Hermansburg mission in Central Australia, inspiring fellow residents to take up painting in watercolour. This distinctive artistic movement later became known as The Arunta or Hermansburg School, with Namatjira acknowledged as its spiritual founder.

Although Namatjira had always harboured a deep interest in painting, his artistic style underwent a transformative evolution when he crossed paths with the accomplished artist Rex Battarbee. Under Battarbee's tutelage, Namatjira refined his craft, swiftly eclipsing his mentor in terms of popularity and acclaim.

Namatjira's art is a testament to his profound connection with the Australian landscape. This connection is vividly evident in his depiction of Ghost Gums in the MacDonnell Ranges. His work portrays a striking tableau: a stand of magnificent white gums dominating the foreground, set against the backdrop of a sweeping and rugged interior. This composition masterfully conveys his deep bond with the land and remains a lasting tribute to his artistic legacy."
Read more